The Samsung Galaxy Tab S 8.4 rocks a potent Exynos chipset with an octa-core CPU in a great looking 6.6mm thick shell. However, several early adopters have noticed that the tablet is overheating when put through its paces and this leads to unwanted consequences.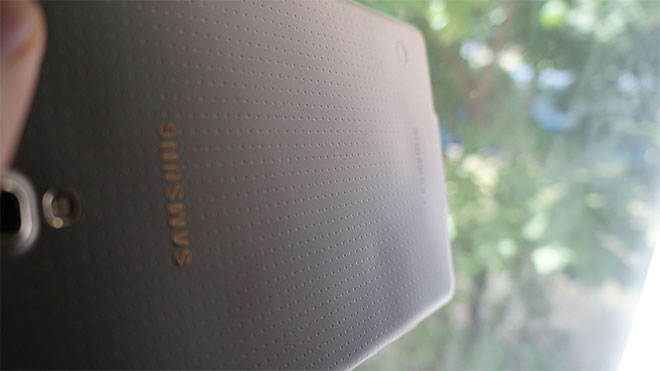 The back of the tablet is deforming because of the excessive heat and in the photo above you can see the back panel has noticeable defects.
Check out the additional photos below sent to Hi-Tech.Mail.ru. You can clearly see that the heat has made some dents in the back of the slate.
According to the owner of the tablet, the damage has occurred during the first day of the purchase when he installed some heavy-duty applications. Samsung has officially commented that they're carefully investigating the case and that deformation of the back cover is "negligible" and it doesn't affect the use of the tablet.
Nevertheless, the statement says that the tablet owner should visit his local Samsung repair center to sort out the damage. We guess this would be free of charge. We are hoping an official statement will follow soon, clarifying if the issue only affects certain unit or all Exynos-powered versions of the slate. The LTE version is running on a Snapdragon 800 chipset but we're yet to hear of anyone who bought that version and experience the same issue.