More news from Canon. Continuing their assault on the professional video camera segment, Canon has showcased an upcoming and yet to be named EOS Movie DSLR.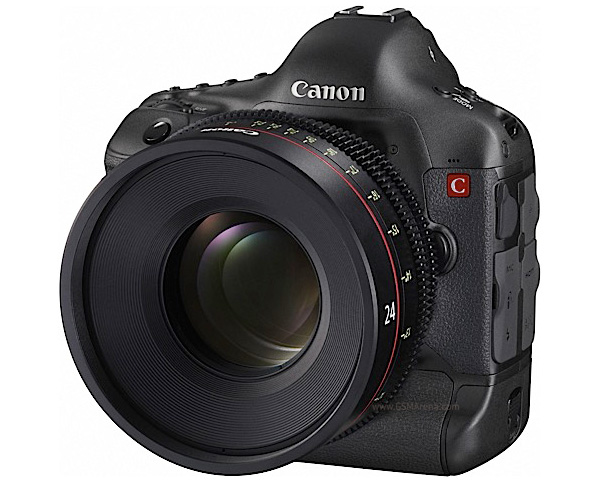 The highlight of this camera is its full frame 35-mm sensor that can record 4K resolution videos at 24 fps in Motion-JPEG format. It was shown off with a new EF 50 lens and the gigantic Cine 24 lens you see above that even dwarfs the already large camera.
This camera will fall between current professional DSLRs such as the EOS 5D Mark II and the newly announced C300. However, why this camera can do 4K resolution whereas the C300 only does 1080p is something that I don't understand.
No pricing and launch date are yet to be decided.