Canon has been making professional still cameras for a long time now but it is yet to enter the world of professional video camera, dominated by the likes of Arri and RED. But that's history now with the announcement of the $20,000 Canon C300, Canon's first professional video camera announced today at an event in the mecca of movies, Hollywood.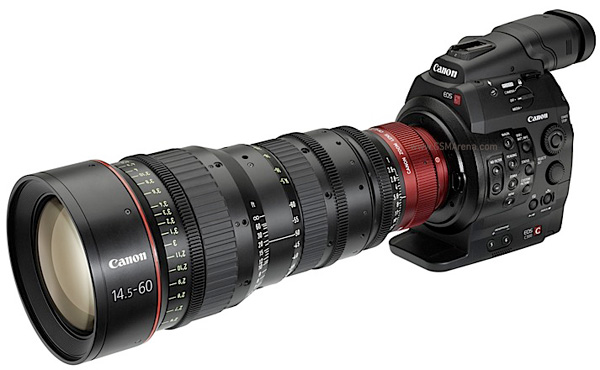 The two main features of the C300 according to Canon are the high video quality and the compact size of the camera. At 5.2 (w) x 7.0 (h) x 6.7 (d) inches, the C300 is one of the smallest professional video cameras around, making it possible to be used in tight spaces giving the director more room to be creative.
The C300 has a 8.29 megapixel Super 35 mm-equivalent CMOS sensor that is capable of recording videos in 1920 x 1080 at 59.41, 50.00i, 29.97p, 23.98p and the traditional 24.00p fps in MPEG-2 format. The camera is capable of recording in slow as well as fast motion by adjusting the framerate. The C300 comes with dual CF card slots.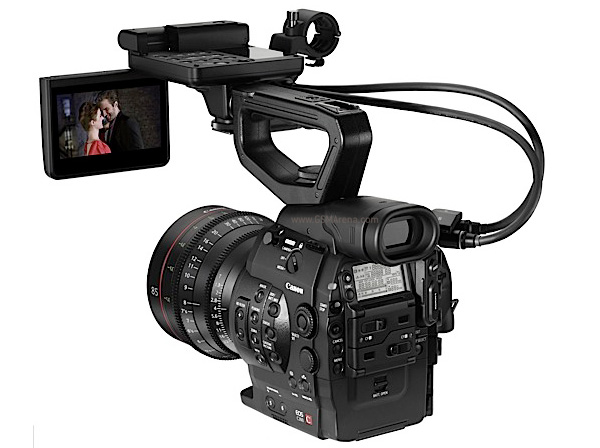 The C300 will come in two varieties, one that supports Canon's EF mount for compatibility with Canon's wide range of EF lenses and the Arri PL mount for compatibility with industry-standard PL lenses. There are new lenses too. Two 14.5mm-60mm, two 30-300mm and three prime lenses in 24mm, 50mm and 85mm, all featuring the EF mount.
As mentioned before, the Canon C300 will be sold for around $20,000 and will be available starting January 2012.
Click here to check out sample videos from the camera.