A few days ago we reported about the leaked image of the then unannounced Canon EOS M camera. This was to be the first mirrorless interchangeable-lens camera from the company and was supposed to be announced on July 23. And just as expected, here comes the full announcement from Canon.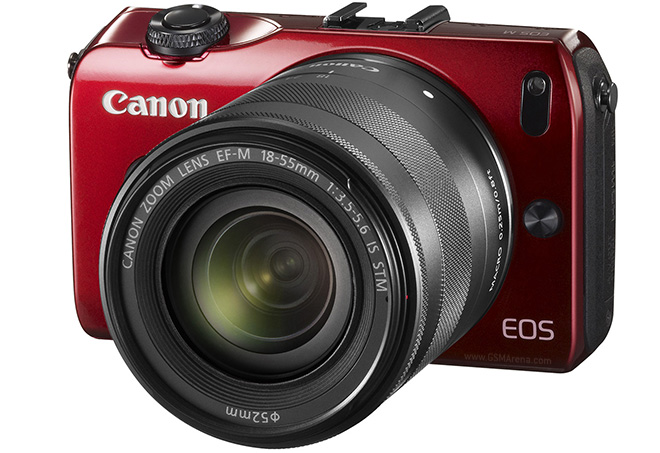 As with other cameras of this kind, Canon is boasting about the existence of a DSLR size sensor and the ability to change lenses in a relatively compact camera that you can carry around with you every where. They are also targeting the everyday photographers with this camera, that is, the people you see going around clicking pictures of things usually with their mobile phone cameras, but with this they can do the same with much better results.
The Canon EOS M uses an 18 megapixel APS-C sensor that is based on the sensor from the EOS-650D. The EOS M is launched alongside two new lenses, the EF-M 22mm f/2 STM pancake and the EF-M 18-55mm f/3.5-5.6 IS STM standard zoom that are based on Canon's new smaller EF-M mount for this type of camera but you can use an EF adapter to attach standard Canon EF lenses to this camera. The EOS M does not include a built-in flash but Canon will sell you an optional Speedlite 90EX, a new, more compact member of Canon's EX Speedlite series.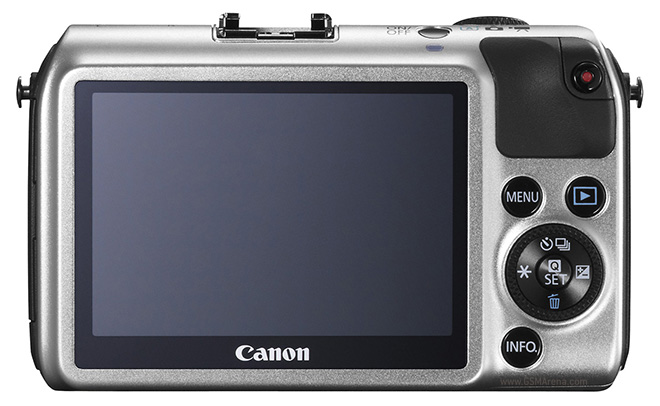 As is par for the course for this type of cameras, there is no moving mirror mechanism inside and instead the camera uses an electronic viewfinder, in this case the display, that takes its feed directly from the sensor as on point and shoot cameras. The display on the EOS M is a 3.3-inch, 1,040k dot touchscreen.
The EOS M comes with an Intelligent Auto mode, along with multiple Instagram-like effects that you can apply using the touchscreen even before you take the shot. Lastly, there is also 1080p30 video recording with stereo sound.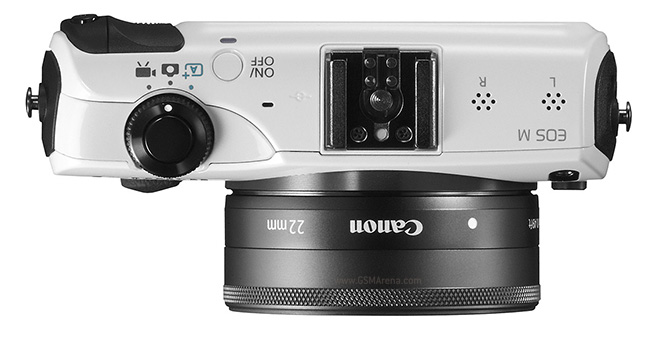 The EOS M camera with the new EF-M 22mm f/2 STM kit lens will be available in October for an estimated retail price of $799.99. Also a white version of the EOS M Digital Camera bundled with the new EF-M 22mm f/2 STM kit lens will be exclusively available through the Canon Online store.
The new EF-M 18-55mm f/3.5-5.6 IS STM lens, Mount Adapter EF-EOS M and Speedlite 90EX will all be available in October at an estimated retail price of $299.99, $199.99 and $149.99 respectively.