Canon has gone on a 4K (4096 x 2160) frenzy unveiling two 4K-shooters – the EOS 1D C DSLR and the Cinema EOS C500 cinema camera.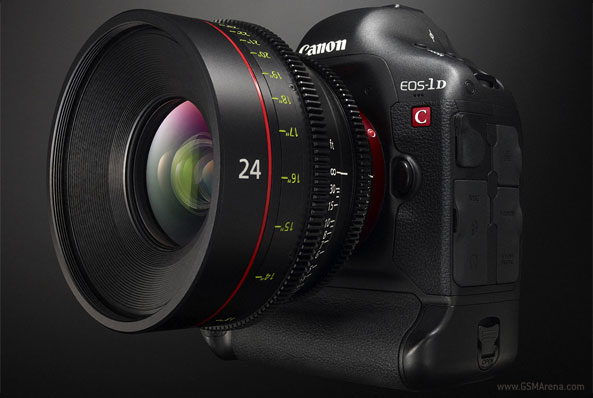 Granted, 4K resolution monitors aren't exactly a boom on the market just yet, but Canon is starting to give creatives the means to start creating for the new ultra high-resolution era.
So, let's take a look at those babies, starting with the EOS-1D C. It is the first DSLR in Canon's lineup capable of shooting 4K video at up to 24fps on its 18MP full-frame sensor. The 1D-C can record 8-bit 4:2:2 Motion JPEG 4K at 24fps or fall back to full HD recording at 24 to 60fps. Capturing from a 16:9 crop from the whole sensor is also available.
Naturally, you can output uncompressed 1080p through the camera's HDMI port, but there are also dual CF slots, if needed. ISO sensitivity for video goes up to 25,600 in extended mode means you'll get reduced noise and great quality in low-light environment.
Exact pricing of the EOS 1D C DSLR hasn't been disclosed, but it's expected to cost north of €10,000 with an October launch.
Now, onto the Canon Cinema EOS C500 4K professional camera. It supports both EF and PL mounts and is capable of shooting Raw 4K video footage with frame rates of up to 120 fps. It can also do 2K footage (2,048 x 1,080 pixels) at 12-bit with 4:4:4 Y'CbCr chroma sub-sampling.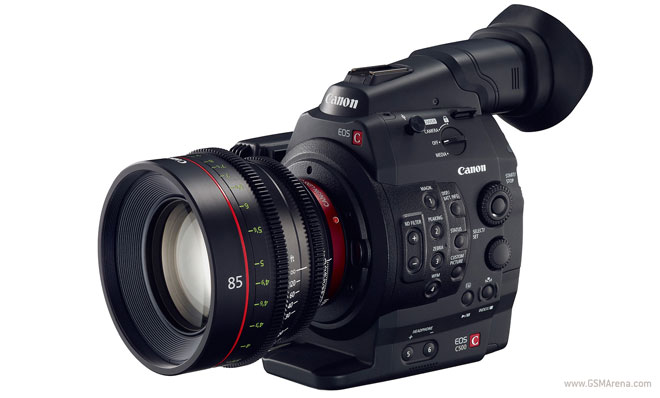 Canon will showcase the EOS C500 camera at NAB on April 16-19 in Las Vegas, where video enthusiast can take a closer look at all of its 4K glory. Pricing and availability are not yet available.