So that's that, then. Goodbye social life, goodbye hygiene and hello fizzy drinks, fast food and sleepless nights! For Diablo 3 will soon be in my possession.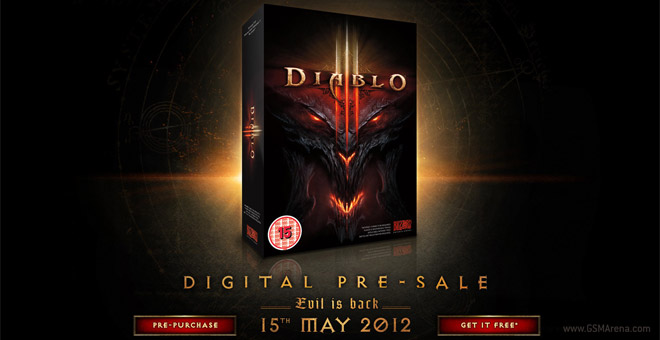 After years and years of waiting Blizzard finally announced the release date of the long awaited game. Diablo 3 will become available exactly two months from now, on May 15.
The game will come fully localized with support for a number of languages including Latin American Spanish, Brazilian Portuguese, French, German, European Spanish, Italian, Polish, Russian, Korean, and Traditional Chinese. A digital copy of Diablo 3 is up for pre-order on the Battle.net website.
Unfortunately, gamers in Russia and Latin America will have to wait until June 7 to get their copy. In the United States, Canada, Europe, South Korea, Australia, New Zealand, and the regions of Taiwan, Hong Kong, and Macau the game will come May 15 and the slaughter will begin right away.
And here's what Mike Morhaime, CEO and cofounder of Blizzard Entertainment had to say about the big announcement.
"After many years of hard work by our development team and months of beta testing by hundreds of thousands of dedicated players around the world, we're now in the homestretch. We look forward to putting the final polish on Diablo III over the next two months and delivering the ultimate action-RPG experience to gamers worldwide starting on May 15."