Feeling the pressure from losing ground under its feet, BlackBerry is no stranger to publicly attacking the competition. Following the jab at the Android KNOX security feature, BlackBerry has set its aim at the new smartphone maker behind the security-oriented Blackphone. On one of its official blogs, the Canadian phonemaker states that the Android-powered Blackphone is "inadequate for business".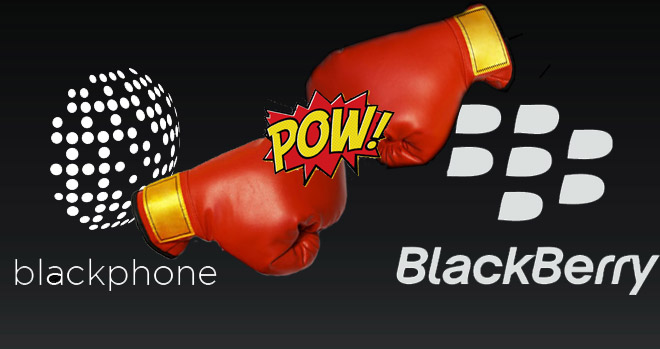 But Toby Weir-Jones, chief executive of SGP Technologies, maker of the Blackphone handset wouldn't have any of this and retaliated with a blog post hitting BlackBerry where it hurts most.
"Nowadays, the only thing sustaining them is the inertia of their remaining enterprise and government customers, but that too will eventually come to rest while we and others continue to win over those accounts," says Weir-Jones.
As part of the jab, he also noted that BlackBerry long time ago "compromised its integrity" by sharing a way for governments in Saudi Arabia, the United Arab Emirates and India to read formerly-secret encrypted messages.
One of BlackBerry's main points against the Blackphone, in addition to it being focused on consumers rather than enterprises, is its price, currently $629. As you'd imagine, this wasn't left unanswered, as SGP Technologies chief pointed out that BlackBerry's first proper smartphone part of the 72xx series cost $400 in 2003 and that when inflation is accounted for, makes up roughly $615 in 2014′s money.
We urge you to take a look at both articles linked below. There are some interesting punches thrown in BlackBerry's way regarding loss in stock value and inferiority in the BlackBerry OS ecosystem in terms of number of applications available, just to name a few.
The latest effort to come out of BlackBerry are the Passport and Classic smartphones rocking QWERTY keyboards. We're yet to see if they can bring a breeze of fresh air to the financially scant of breath Canadian phone maker.
Source •