The BlackBerry Passport, which the company's CEO recently unveiled, rocks a square 4.5″ QHD display cropped to 1:1. This gives it a resolution of 1,440 x 1,440 pixels and anxiety that some Android apps (which BlackBerry OS can run) will look visually unpleasing. As n4bb.com found out, that's not the case.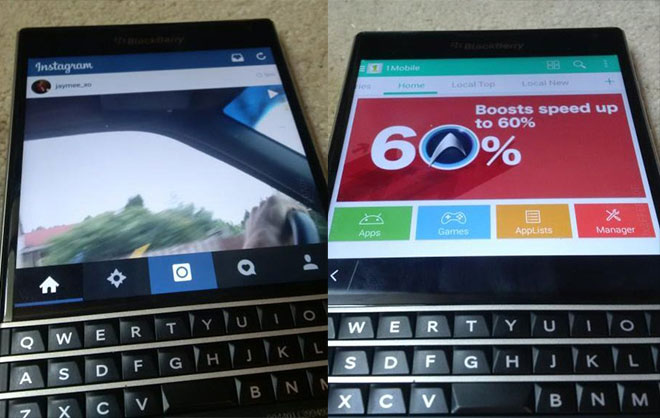 The Passport has been snapped in the wild to be running a couple of Android apps, which scaled perfectly on its 1:1 display. Since the company debuted the squared display concept on BlackBerry 10 devices with the Q10, we doubt that native apps will experience any issues.
The BlackBerry Passport is anticipated to launch in September, but pricing is unknown. Sadly, there's not much else in terms of specifications we can share with you at this point.