BlackBerry recently launched the BlackBerry 10 OS and it may have had more apps than any other OS at launch, but it's still has some big names missing from its catalog.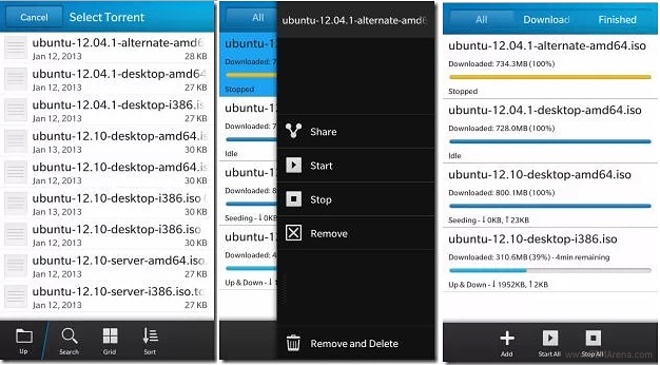 The good news for all the folks with BB10 is that the OS now has one of those covered, as the first native torrent client called BitTorque has hit the BlackBerry World.
BitTorque for BlackBerry comes with a list of great features and is built to support the latest trends. The app offer several network modes including Wi-Fi only and has the ability to download torrents simultaneously.
The application also allows you to set your own upload and download speed limits and supports tracker-less torrents. BitTorque offers you to share torrents and comes along with a web browser and file manger integrated.
BitTorque for BlackBerry can be downloaded from the official BlackBerry World for $2.99.