Samsung and Barnes & Noble announced the Galaxy Tab 4 Nook early this month – a 7″ Android tablet based on Samsung's Tab 4 devices but powered by B&N software. A week ago the two companies sent out invites for the big event on August 20.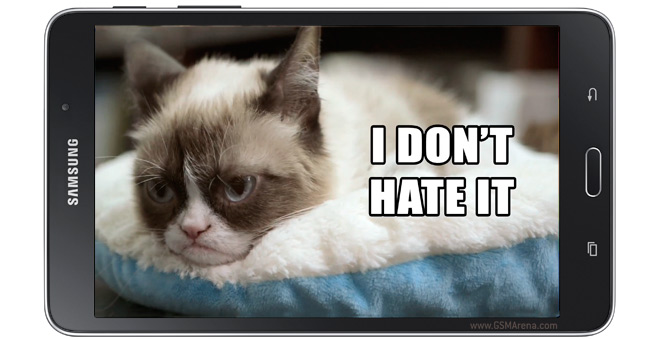 And just in case you've forgotten, here's a teaser video that shows a group of people completely blown away by the Galaxy Tab 4 Nook.
Even Grumpy Cat, an Internet meme that has all but faded away, proclaims "I don't hate it." So what are all those people staring at anyway? It's not like 7″ tablets are particularly new. And it can't be the bespoke B&N ebook reading software as one of the people in the ad says "I can't even imagine what it's like to read on this."
Well, are you excited about reading for hours on end using an LCD screen? Are you excited as the people in the teaser? Or are you waiting to see how much this version of a $180 tablet will cost? The Kindle app is free, you know.