Alongside the Nokia Lumia 530, the company also unveiled a cool portable speaker that carries the 530′s budget-oriented spirit. Dubbed the Bang by Coloud, the speaker costs just €19 and you can connect it just by a 3.5mm audio cable.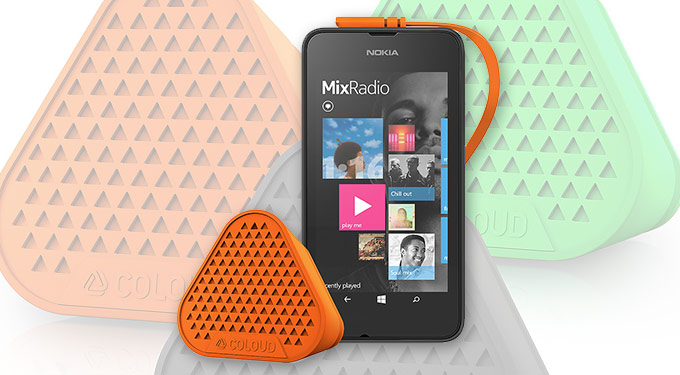 Nokia claims the Bang can produce a seriously impressive sound considering its dimensions. They're 75 x 51mm and the whole thing weighs just 96 grams. The cable that it comes with is 17cm long.
It comes with а 680 mAh Li-Ion battery that Nokia says will be good for 8 hours of playback time and is fully charged in 2 hours. The charging is done via the microUSB port.
But how good does it sound? Well, the frequency response is 200 – 15,000Hz, while the maximum output is 94 dB at half a meter. It's not the best in the world by any stretch of the imagination, but it certainly beats the phone's integrated speaker.
The Bang by Coloud speaker is available in green, orange and black and you can order it now just in time for those long sessions at the beach. Don't go to places that are too hot though, as the Bang speaker's maximum operating temperature is +40C°