London mayor Boris Johnson, Barnes & Noble and Evening Standard are organizing the Get Reading festival, which will be held in Trafalgar Square on June 13. To get you ready, B&N cut the prices of its Android-powered (with full Play Store access) Nook HD and HD+ tablets to £99 and £149 respectively.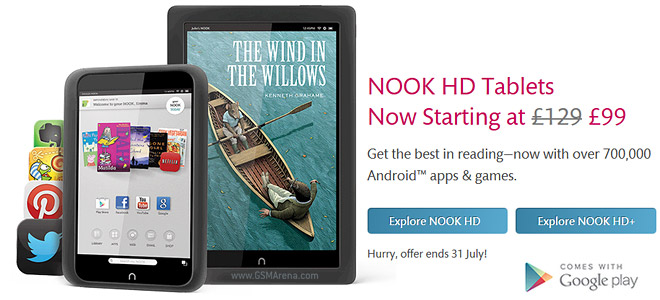 If you prefer e-Ink, the Nook Simple Touch GlowLight (what a name, huh?) is currently at £69 (down from £109). The non-GlowLight model can be found for £29 here or here (a few other places too).
The promotion for the Nook HD tablets is until the end of July, while the Simple Touch promotion is just listed as "limited time only".
By the way, Barnes & Noble recently announced it will hand the manufacturing of Nook HD models to third-party companies.