Best Buy was the only retailer that had the Moto 360 smartwatch at launch but Verizon has started taking pre-orders and now AT&T hurriedly announced it will be offering it at some point in the future too.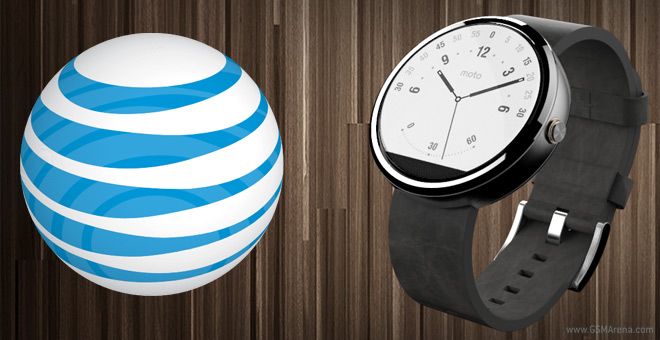 Unlike Verizon, AT&T will start by offering the two leather wrist bands at first.
Details other than that are scarce "Pricing and availability will be announced at a later date," says the unhelpful press release. By the sound of it, the carrier will add the metal wrist bands as an option later on, but again there's little to no detail about it. The regular price is $250 for leather straps and $300 for metal.
The Moto 360 was available online on the Motorola and Google Play websites but quickly sold out. You can use this site to check for availability but the current status ranges from "zip" to "nada".