The Motorola Moto 360 smartwatch sold out soon after it was released. If you wanted a metal wrist band you were out of luck even if you got to the store in time – Motorola released the phone with a choice of two leather bands saying it will make it available with a metal band later on.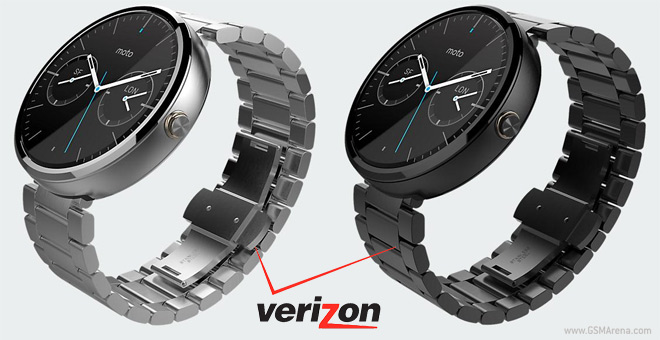 Now however, Verizon has put the metal strap version on pre-order for $300 with a choice of Black and White (more like silver) colors.
The regular price is $250 so you pay a $50 premium for the metal band. That's still better than getting a metal band after the fact though, then it will be $80 extra (that puts the price of the leather band at $30).
You'll have plenty of time to consider the merits of a metal band though, if you pre-order a Moto 360 from Verizon now it will ship on November 11. Presumably the leather strap version will be back in stock before then.
Find out what we thought of the Moto 360 in our hands-on.