It seems that HTC's first 10.1 Honeycomb slate, dubbed Puccini or Jetstream, is all but confirmed for an appearance on the AT&T network with true 4G capabilities – yes, LTE support.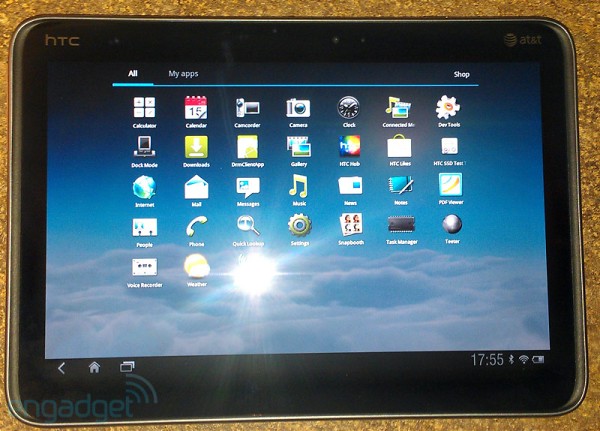 Fresh images of the device have leaked and this time we can really have a proper look at it. Also the some of the specs have been revealed like the 1.5GHz dual-core processor, 1 gig of RAM, 16GB on-board storage, an 8 MP snapper with dual-LED flash, LTE support, a 10.1″ WXGA resolution (1280×800) and finally a Sensed-out Android Honeycomb OS.


There's no official info still on when to expect the Puccini/Jetstream to land on AT&T's network but by the look of things it will be officially announced pretty soon and will land the title of the first LTE tablet from the operator. AT&T has been quoted sayingbeen quoted saying it will release around twenty LTE devices this summer so it makes sense.