Intel's Atom line of mobile processors, usually found in netbooks, celebrates their third birthday, which accidentally coincides with the company shipping over 100 million Atoms overall.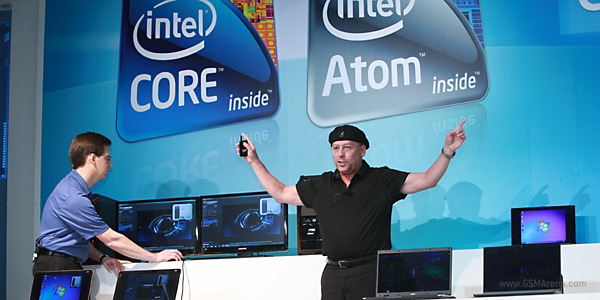 It's quite an achievement indeed but the company doesn't really intend to stop with the Atom roaring about in every other netbook on the market. No, Intel is planning to put the new generation of Atom CPUs to good use in what they are calling "companion devices".
These products are going to be based on the netbooks we all know and tablets, which are all the craze right now. Intel even dared to showcase such a device, which boots into MeeGo, Android and Windows. Why choosing one OS for your future tablet, when you could have three?