The Nexus 7 deals keep getting better and better since Google announced the pricedrop of the 16GB model and introduced the 32GB version. Now, for a limited time, RadioShack is offering the 32GB Nexus 7 for the incredibly sounding $229.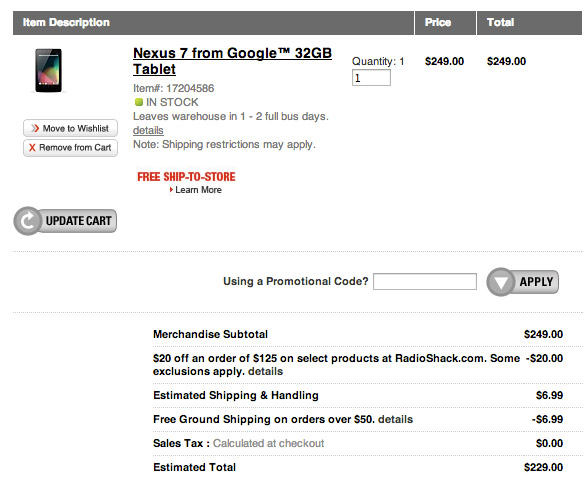 To take advantage of the deal, use the coupon code "RMN20″. It'll grant you a $20 discount for products costing $125 and up. And to make the deal even better, there's free ground shipping (for US only).
So, if you're a US resident and are still hesitant which compact tablet to go for, this discounted Nexus 7 might have just convinced you to go the Google way.