Remember the surprising announcement of an $249 (£160) that ASUS and NVidia made at CES? Yeah, if you live in the UK, that's not coming to you.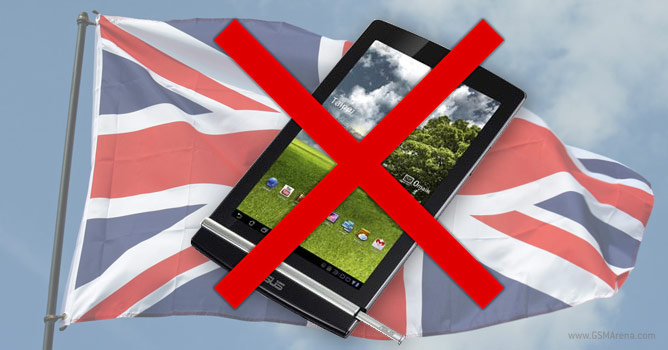 ASUS announced that it won't be releasing its cheap 7″ quad-core Tegra 3-packing tablet for the UK market. We are surprised at the company's decision as well, but here's how the company explains it.
In the UK we don't see a demand for the 7in tablet at the moment and we will be focusing on releasing a Padfone, which is a smartphone and tablet hybrid. This will be formally announced at Mobile World Congress next month,
said John Swatton, marketing manager for Asus in the UK for The Inquirer.
Frankly, I don't really think anyone in the UK would give up a $249 quad-core tablet for the Padfone, which, rest assured, will be costing twice the MeMo.