ASUS announced its latest convertible tablet at this year's IFA in Berlin and it's called the Transformer Pad TF701T. The eagle-eyed among you will notice that ASUS has dropped the Infinity moniker and has chosen a simpler naming scheme for its premium tablet.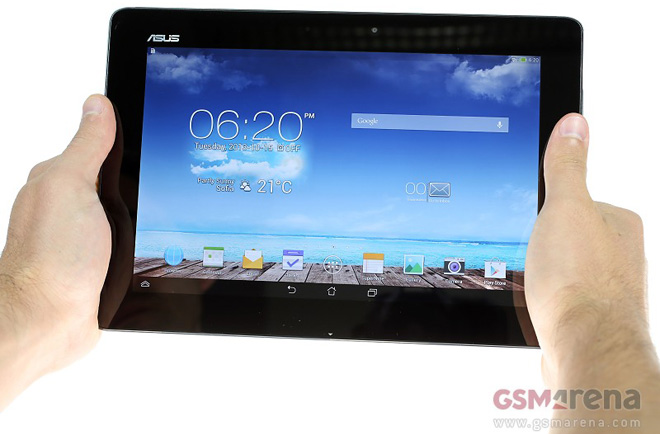 Just like its predecessor, the Transformer Pad rocks a 10.1″ IPS display. Unlike it, however, it's an IGZO panel, which promises richer, more accurate colors and improved brightness. It's also featuring a higher, 2560 x 1600 pixel, resolution which results in a pixel density of 300ppi.
ASUS has chosen to partner with Nvidia for the chipset of the beast. As a result, the Transformer Pad is among the first devices to feature the high-end Tegra 4 T40X chipset with a 1.9GHz quad-core Cortex-A15 CPU, 2GB of RAM and a 72-core GeForce GPU.
Impressive specs indeed, which in tandem with the tablet's Mobile dock might let it replacing an old laptop or netbook. Unlike the tablet, which is made out of brushed aluminum, the Mobile Dock is entirely made of plastic, but is well put together. The only gripe we have is that when under pressure, the keyboard gives in a little bit.
In addition to the convenience of a full-sized QWERTY keyboard, a full-size SD slot and a USB 3.0 port, the Mobile dock also features a 4,170mAh battery. When the Transformer Pad is out of juice, the dock acts as a charger. It can give about 50% longer endurance, which can be vital in some situations.
Now, check out our unboxing and quick hands-on video of the ASUS Transformer Pad below.
We are working hard on the full review of the Transformer Pad, so stay tuned!