We just got invited to join ASUS for its press conference at the Mobile World Congress that will take place on February 25.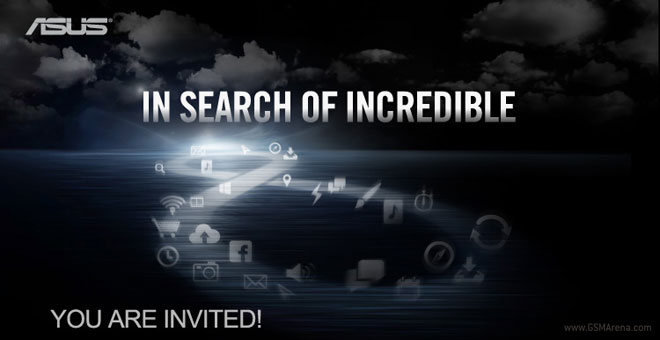 ASUS joins the growing list of companies that are going to host a press conference and unveil their latest products at the industry's largest event. The invite is entitled "In search of incredible" and has illustrated a large number 8 or, depending on how you look at it, the symbol for infinity.
Is the company hinting we can expect a new addition to the Infinity line of Android tablets or a Windows 8 slate? We're not sure yet, but chances are we will also see the long-rumored 7″ Fonepad make its debut at the event.
Whatever the case, be sure to come back come February 25 (Monday) as we'll fill you in with everything ASUS has to announce at the MWC.