Asus is yet another company to bring joy to the ultrabooks and Windows 8 lovers at this year's IFA in Berlin.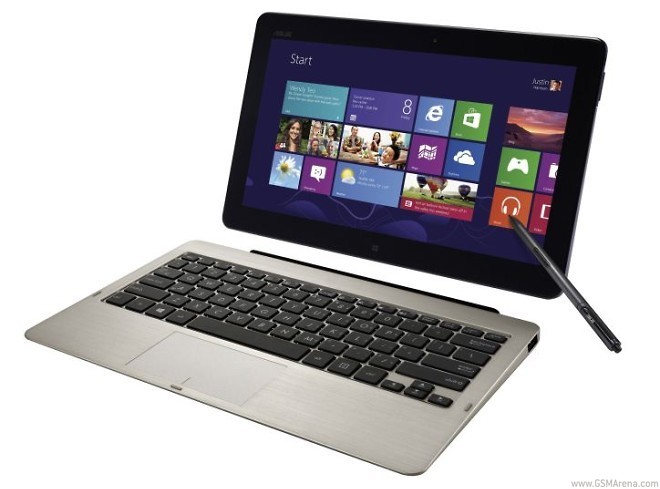 The company has renamed the Computex-born Tablet 600 and 810 to Vivo Tab and Vivo Tab RT and announced a 15″ Zenbook with a model name of U500VR.
The Vivo Tab is a Windows 8 touch-enabled slate with an optional, Transformer-style, dock keyboard. The tablet features a 11.6″ Super IPS+ display, is based on Intel's 32nm Clover Trail Atom and sports 2 GB of RAM. There is an 8 MP camera on the back and a 2 MP one on the front. Also on board is 64 GB worth of storage and NFC connectivity. The Vivo Tab supports the Wacom digitizer stylus for natural, pressure-sensitive on-screen drawing. The whole slate weighs 675g and is 8.7 mm thick.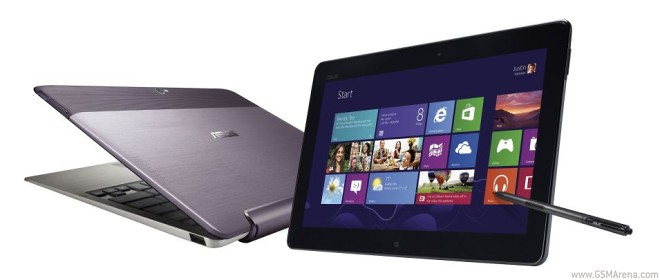 The Vivo Tab RT runs on a quad-core Tegra 3 chipset, is 8.3mm thick and weighs 520g. The screen is a Super IPS+ 10.1″ of the same 1366 x 768 resolution. The Vivo Tab RT will come with 2 GB RAM and 32 gigs of on-board storage.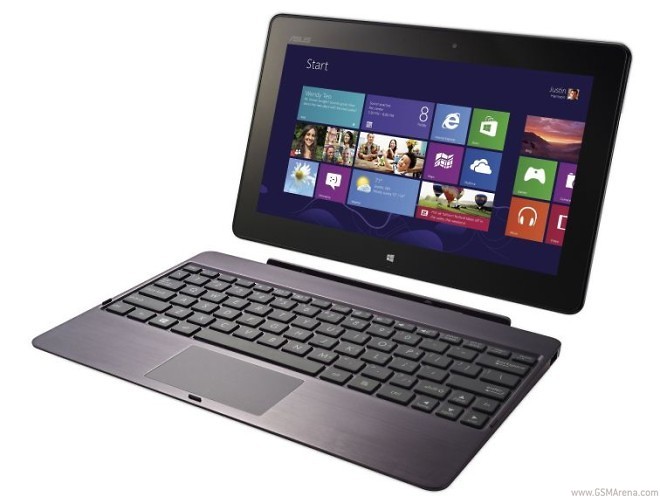 Both devices, like the Transformer series, offer an additional keyboard dock with two USB ports (2 on the Vivo and 1 on the RT) and a backup battery.
Pricing and availability aren't disclosed yet but we think a post October 26 launch is something of a certainty.
In other, ASUS-related, news the company also announced a new, 15″ Zenbook – the U500VZ with a full keyboard, complete with a numeric numpad.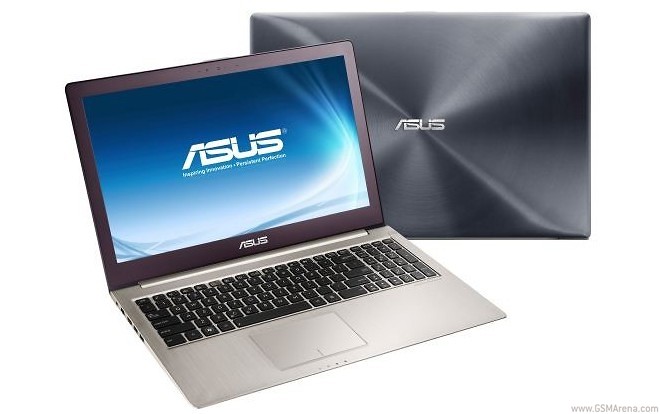 It will pack a 15″ 1080p IPS panel, backlit keyboard, quad-core Intel Ivy Bridge i7 CPU with optional NVIDIA GeForce GT650M GPU. The U500VZ Zenbook comes in two storage variants – a 128 GB SSD/500 GB HDD combo or two SSDs up to 512 GBs.
Still no word on pricing or availability. We guess the machine will run Windows 8 out of the box.
Thanks, philip for sending this in!