With IFA quickly approaching, Asus released another teaser for its upcoming smartwatch. The device will debut during the company's scheduled press conference on September 3.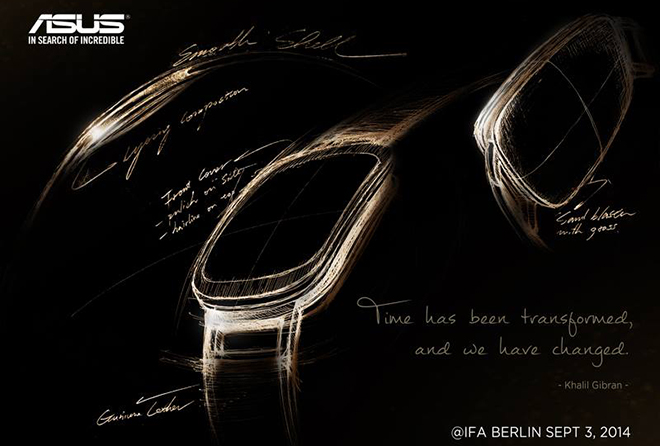 The latest teaser features sketches of the upcoming wearable device. It allows us to catch a much better look of what the company has in the works – a smartwatch with slightly elongated body and curved edges.
So, design-wise, it appears that Asus' creation will sit between the upcoming round creations from LG and Motorola, and the currently available, mostly rectangular choices. The Android Wear gadget is expected to retail in the $150 range.