Gameloft's next big release in the Asphalt series of racing games – Asphalt 8: Airborne – has finally been released on the App Store. The Android version of the game should be arriving shortly and even a Windows Phone 8 version is on the cards.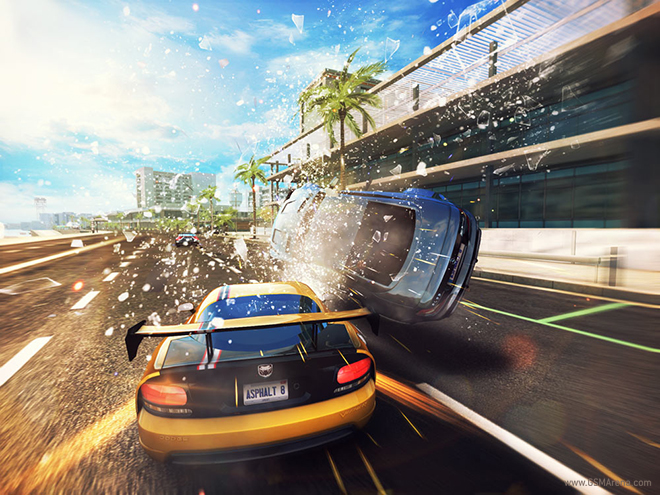 Update: Asphalt 8: Airborne is now available on Android devices too. You can find the links to download the popular racing game below.
As you can tell from the name, Asphalt 8: Airborne takes the action off the ground and into the air. You will still be driving around as in the previous games but now you'll jump off ramps and pulling off stunts in the air. Think of it as Riptide GP on wheels.
As is usual for Asphalt games, Gameloft has once again formed an impressive roster of cars from top manufacturers such as Lamborghini, Bugatti, Ferrari and Zonda. There are now 47 cars to choose from with improved engine sound for more realism.
There are nine tracks to choose from locations around the world such as Venice, French Guiana, Iceland, the Nevada Desert and play in 8 seasons and 180 events in the Career mode. There is also a multiplayer mode where you can play against up to 8 opponents simultaneously.
Asphalt 8: Airborne is priced at $0.99 with in-app purchases. We will be taking a closer look at the game in our full review shortly.