We all know a biopic based on the life of Steve Jobs is already being made and that Ashton Kutcher has been cast to play Jobs due to Kutcher's remarkable resemblance to him back when he was young.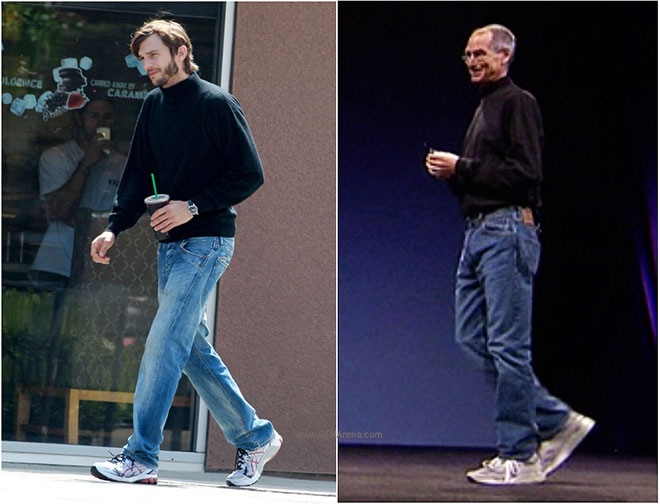 TMZ has now acquired photographs of Kutcher on the sets of the movie (which is reportedly being called 'Jobs: Get Inspired') dressed in Jobs' famous blue Levi's jeans and black turtleneck, which was originally designed by Issey Miyake exclusively for Jobs. And all of this strikes me as a bit odd.
Although people are very familiar with Jobs' dress code due to his appearance in almost every one of Apple's keynotes, the truth is he didn't always wear those clothes. In fact he reportedly started wearing those sometime in the past ten years of his life. Yet here we see Mr. Kutcher portraying a young Steve Jobs with a totally different haircut, beard and clothes than what Jobs actually wore back in the day.
A lot of people already claim that Kutcher is not the best pick for the role but if the directors are going to make rookie mistakes like this, then there really isn't much hope for this movie.