I'm sure there are lots of reasons to get the cool AR. Drone by Parrot, but in case you need more – here is another one for you. The iOS AR. Pursuit multi-player game is an awesome way to get some 3D action.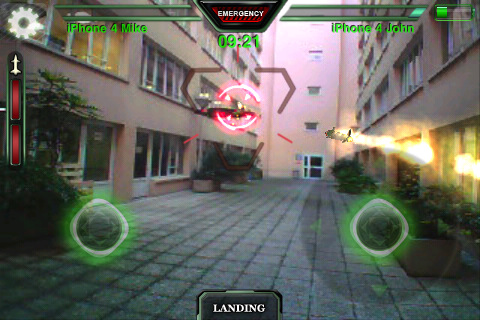 Basically you'll need an AR. Drone, an iPhone/iPod/iPad and the AR. Pursuit game installed on the iOS device. The friend you're going to play against must have the same gear.
The video says it all:
The app is available for 3 US dollars on the AppStore. The Parrot AR. Drone is currently selling on 300 US dollars (USA), 300 pounds (UK) and 300 euro (EU).
If you dig the idea of an augmented reality shooter but don't want to get a AR. Drone, you might as well check out the Star Wars Arcade: Falcon Gunner game that was unveiled only recently.