We bet you are itching to learn whether your iOS device will be treated to the new features announced as iOS 8. The latest release of Apple's mobile is easily one of today's major announcements that came from the Apple WWDC 2014 keynote speech.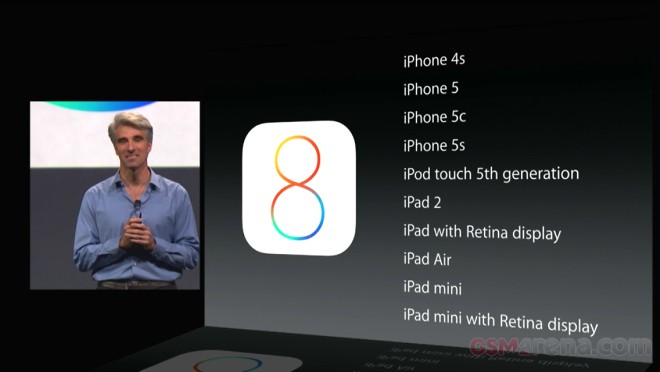 A iOS 8 beta should be available as we speak while the final release should see the light of day this fall. It's choke full of new features and here is the list of devices that will get updated once it's released.
iPhone 4s
iPhone 5
iPhone 5c
iPhone 5s
iPod touch 5th generation
iPad 2
iPad with Retina display
iPad Air
iPad mini
iPad mini with Retina display
Yeah, if you were still wondering, the iPad 2 would get to use Apple's latest iOS release for yet another year. It's amazing when you think it was first released back in March 2011. We wave our final good-by to the iPhone 4 however, which won't make it beyond iOS 7.