You'll be able to pre-order an Apple Watch in a couple of days, Apple employees will enjoy a massive discount. No one but Apple employees have handled the watch though it seems that the Daily Mail have a review unit as photos of an Apple Watch in its retail box were posted on Instagram.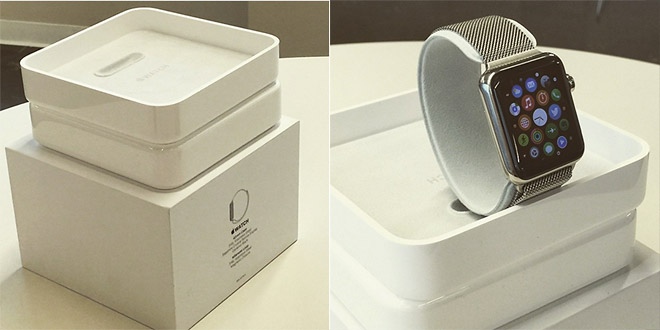 The Instagram account has since been made private, but the photos show the Watch with the Milanese Loop mesh band along with a separate brown leather band in its box.
A 38mm Milanese Loop band is $150, while the add-on leather band looks like a Brown Modern Buckle, a $250 purchase.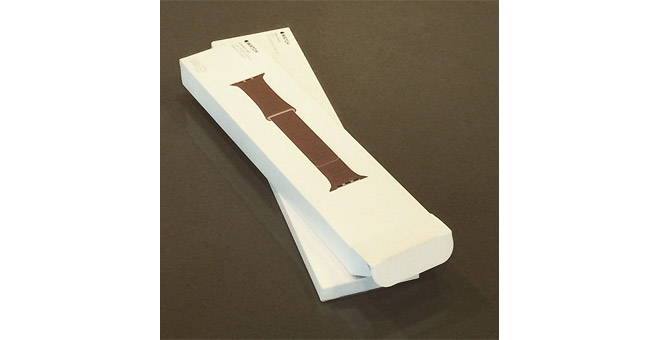 Anyway, shipping is expected to start on April 24 though not all countries will take part in the first wave. Here are the first ones to get it – Australia, Canada, China, France, Germany, Hong Kong, Japan, UK and the US