Remember how Apple made free a plethora of apps free for all new iPhones? Apple iPhoto, iMovie and the iWork suite (Pages, Keynote and Numbers) for iOS now cost you nothing if you upgrade your iPhone and it seems the GarageBand will soon join this list.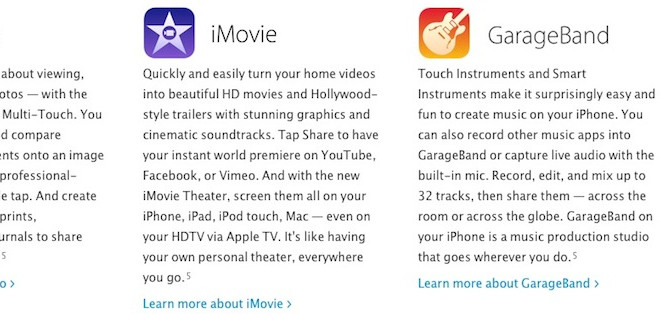 The app's name appeared at the "Built-in apps" page for the iPhone 5s earlier and even though it was quickly removed, it was probably a hint of what's to come.
We guess the app will go free with the next-generation iPads that will be announced tomorrow. Today, GarageBand still costs £2.99 in the Apple's AppStore.
The small print added for the GarageBand app and also removed later as follow:
"GarageBand is free on the App Store for all iOS 7 compatible devices; additional GarageBand instruments and sounds are available with an in-app purchase. iPhoto, iMovie, Pages, Numbers, and Keynote are free on the App Store for qualifying iOS 7 compatible devices activated on or after September 1, 2013."
We guess this means Apple will make the app free for all iOS 7 devices out there, no matter the time of activation unlike the iMovie, iPhoto and the iWorks suite.