Apple has just updated their Apple Store with the refreshed line-up of iMacs to feature the new Intel Sandy Bridge quad-core processors. The update comes 10 months after the first-gen Intel Core i3, i5 and i7 family of processors were introduced to Apple's all-in-one desktop computer.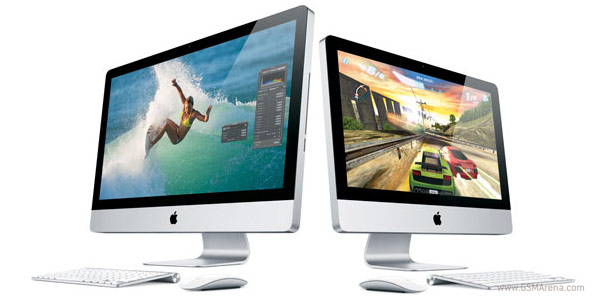 On the outside its business as usual. The 2011 iMac comes in 21.5-inch and 27-inch flavors with the same IPS-LCD screens as its predessor. But there's more than meets the eye here. With the Intel Sandy Bridge processors come new AMD graphics cards, ThunderBolt I/O port and a Facetime camera.
Pricing of the new iMac starts at $1199 for the base 21-5″ iMac rocking a 2.5GHz quad-core i5 CPU, 500 GB HDD and the AMD Radeon HD 6750M. But we reckon you'd be more interested in the pumped out 27″ iMac with the 3.4GHz Quad-Core Intel Core i7, AMD Radeon HD 6970M with 2GB of GDDR 5 memory and 8GB of RAM for $2199.
If you are not familiar with the new ThunderBolt I/O technology yet, you are more than welcome to take a glance at our ThunderBolt I/O article, detailing the interface specifics.