Apple has just announced its refreshed 13″ and 15″ MacBook Pro notebooks, which now flaunt Intel Haswell CPUs as well as Retina displays. On top of that, they've been put on a diet and are now lighter and slimmer.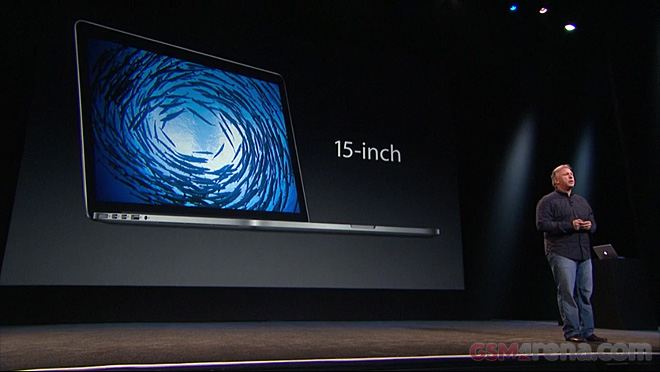 In addition to the Haswell CPUs, the new MacBook Pro notebooks sport Iris graphics, like the latest MacBook Air. Performance is further improved thanks to PCI Express SSD storage for both models.
Apple has slashed a bit of weight and thickness from the latest MacBook Pro laptops. The 13″ model now measures 1.8cm thick and weighs 1.56kg.
Apple has updated the connectivity options of the new lineup of MacBook Pro laptops and they now boast Wi-Fi 802.11ac for faster speeds and enhanced range. The 13″ MacBook Pro's battery is estimated to last for up to nine hours on a single charge, while the 15″ MacBook Pro managed an hour less than this.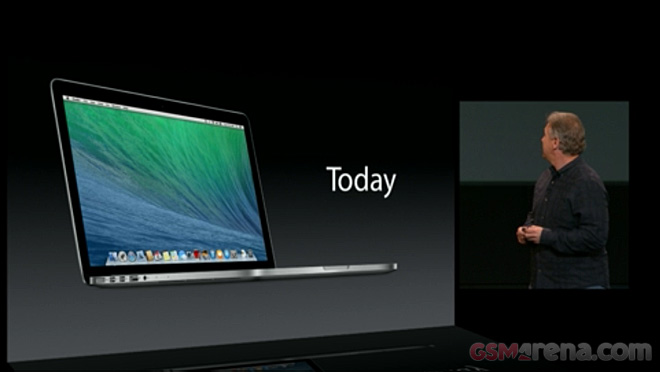 Running Apple OS X 10.9 Mavericks out of the box, the MacBook Pro are available for purchase starting today. The base price of the 13″ model starts from $1299, which gets you a dual-core 2.4GHz Intel Core i5, 4GB of RAM, 128GB SSD.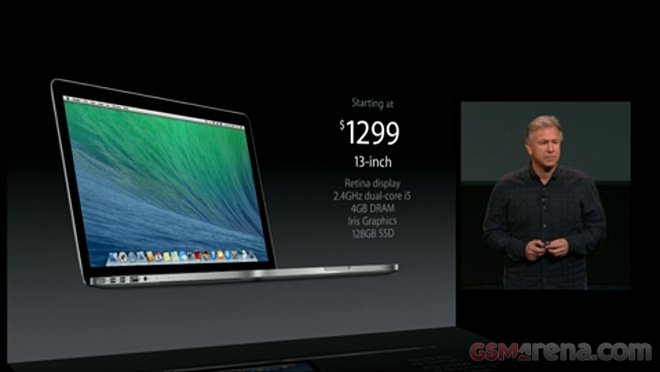 The 15″ MacBook Pro comes at a base price of $1999 and for that you get a quad-core 2.4GHz Core i7, 8GB of RAM and a 256GB SSD storage.