Just before Apple's conference call on deciding the course of action for its enormous mountain of cash, the company announced its plans to initiate a dividend and share repurchase programs.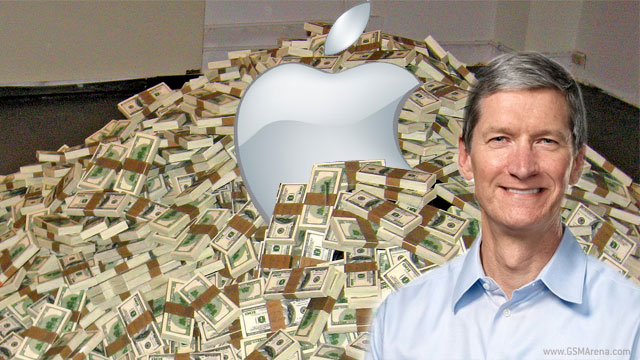 In the fourth quarter of the fiscal 2012, starting July 1, Apple will initiate a quarterly dividend of $2.65 per share. Not only that, but the guys over at Cupertino will set aside $10 billion for a share repurchasing program, starting September 30.
After some quick maths, those two programs total to $45 billion of Apple's cash reserves. This action contradicts to what many people around the internets suggested the company should do with that kind of a stash, like buy a country, a direct competitor, or fund a research to cure cancer.
Joking aside, this massive spending isn't without a plan. Many analysts and experts expect Apple's shares to skyrocket and pass the $600 per-share barrier. In addition, this would allow more people to invest in Apple shares, as many 'value-oriented" funds do not allow stocks that do not pay dividends.
The three-year share repurchase program on the other hands will neutralize the impact of dilution from future employee equity grants and employee stock purchase programs.
Here's what Tim Cook says about the $45bn spending.
We have used some of our cash to make great investments in our business through increased research and development, acquisitions, new retail store openings, strategic prepayments and capital expenditures in our supply chain, and building out our infrastructure. You'll see more of all of these in the future.