With Apple's Worldwide Developer Conference just a week away, the company has released its official app for the developer-oriented event.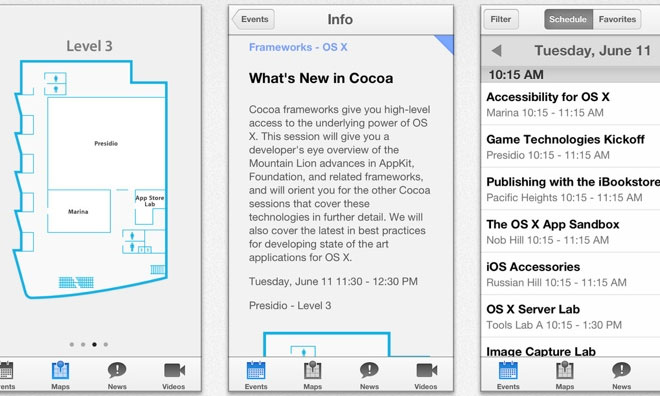 There, Apple developers can watch videos of the sessions directly on their iPhones and iPads. They'll also be able to navigate around Moscone West, and save their registration information in the Passbook app.
The event promises to be quite interesting as Apple is set to unveil the latest iterations of its iOS and Mac OS X operating systems. Refreshed MacBook Air and MacBook Pro are also expected to be shown.
Even if you're not going to attend WWDC 2013 in San Francisco, you can still download the iOS app to check out what sessions are going to be covered from the source link below.