Apple has just released the new line-up of MacBook Pro laptops and, it looks like it's the iPhone 4S story all over again.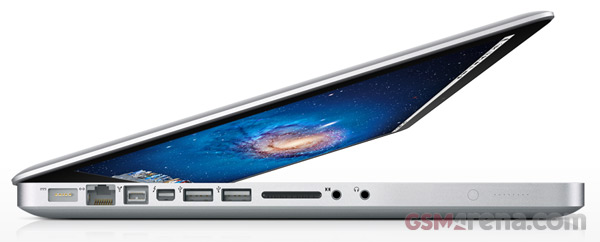 The new MacBook Pros have been speed bumped with a new family of Intel core i5 and core i7 processors bundled with the latest in AMD mobile graphics. More specifically, the dual-core processors are to be found in the entry level 13-inch MacBook Pro with the option to be replaced with the beefier 2.8GHz Intel core i7 dual-core chip.
If dual-core is too 2008 for you, the 15-inch and 17-inch MacBooks come with core i7 quad-core CPUs out of the box and either the AMD Radeon HD 6750M with 512MB of memory or the beastly Radeon HD 6770M with 1GB GDDR5 memory discrete GPU.
Both 13-inch and 15-inch MacBooks can be ordered with either 500GB or 750GB hard drives. The 17-incher is only available with a 750GB hard drive.
Prices remain the same as before with the 13-incher starting at $1199 and $1799 for the base configuration of the 15-inch one. The 17-inch monster will cost you north of $2499.