We recently saw the individual drop tests of the Apple iPhone 5s and the Samsung Galaxy Note 3. Now, both flagship smartphones hit the pavement again in an attempt to prove which one is more durable.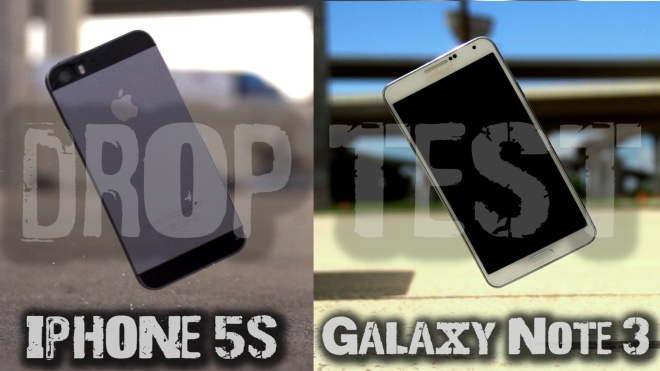 In the first round, the aluminum Apple iPhone 5s came on top with flying colors, while the Samsung Galaxy Note 3′s display was shattered. So, does the fate of the smartphones remain the same in its second encounter? Well, go ahead and see for yourself.
Apple iPhone 5s and Samsung Galaxy Note 3 went down crashing three times and you can check out the video with the drops below.
After round two, it appears that the odds of cracking the screens on the iPhone 5s and the Galaxy Note 3 are about even. You probably didn't need us to tell you this, but you might want to be more careful with these expensive gadgets and make sure not to drop them on their faces.