Apple recently announced its iPhone 5s and iPhone 5c a couple of days ago and both the smartphones went on sale earlier today. The folks at Android Authority have already managed to get their hands on the latest iPhones and guess what, the first thing they did was to drop it.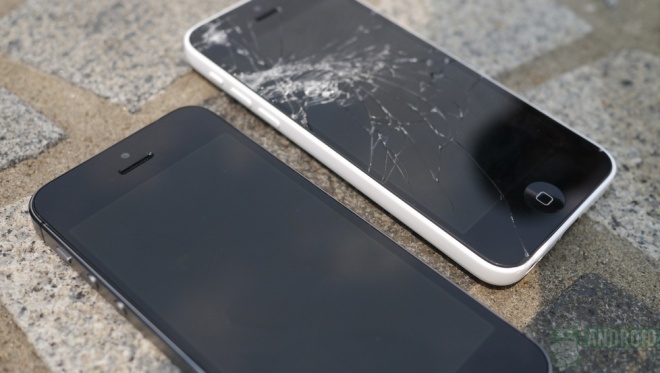 If you are planning to pick up the iPhone 5s or the iPhone 5c for yourself, then you might be interested in checking out what happens to your favourite gadget when you drop them. Read on to see how the new iPhones perform in a drop test.
Apple iPhone 5s and the 5c were dropped three times each in different ways and as expected, the aluminum iPhone 5s came on top with flying colors. On the other hand, the iPhone 5c with its plastic body survived two drops. As for the third attempt, check out the video below to see what happened:
Surprisingly, the newest addition, the iPhone 5c was still operational even with a shattered display. At the end of the day, it looks like both the iPhones will hold up pretty well against accidental drops.