With the announcement of the iPad mini, Apple will give the already handsomely growing 7-inch tablet market an extra boost. Now that the 7.85-inch slate in our hands, it's time to take it for a quick spin and see what its deal is.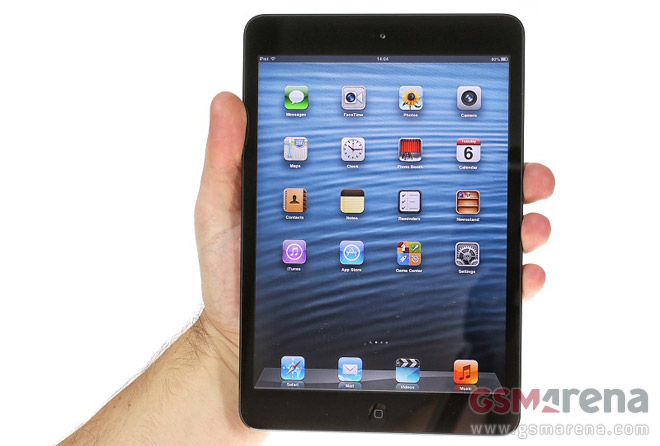 Some might say out that due to the price there isn't any deal to be had here. Yet the really beautiful aluminum body of the iPad mini quickly makes you forget about that. The 7.85-inch LCD IPS display at the front packs a resolution of 1024 x 768 pixels resulting in a pixel density of 162ppi. It's a rather modest achievement and will have the Nexus 7 grin, but the vast catalog of tablet-optimized apps that the App Store offers might make you forgive that too.
You won't be wrong if you view the iPad mini as an enlarged iPhone 5 (or iPod Touch if you will), mainly because of the design of the slate. The big Apple logo at the back is surrounded of aluminum, with the usual array of buttons at their usual places for an iPad.
At the back, the iPad mini sports a 5MP camera, which shoots video at full HD resolution. There's also a 1.2MP unit at the front for video chatting.
The internals of the iPad mini are well familiar as this is the same chipset powering the iPad 2. Just like its bigger brother, the mini packs Apple's A5 chip, featuring two Cortex-A9 processor cores. Graphics processing is taken care of the PowerVR SGX543MP2 GPU.
Naturally, the iPad mini is running iOS 6 out of the box and comes with Siri to help you with your daily endeavors. As usual, we've prepared a quick unboxing and user interface video of the new iPad mini. Check it out below.
We are already working on the full, in-depth review of the iPad mini, so if there's anything in particular you would like to know about the slate now is the time to mention it.