We saw the leaked back panel of the Apple iPad 4 a while ago and now, the aluminum body of the upcoming iPad Mini successor has been spotted. Unsurprisingly, the back housing of the iPad Mini 2 does not suggest any major changes in the design and it looks like Apple is going to stick with the proven formula for its second-gen compact tablet.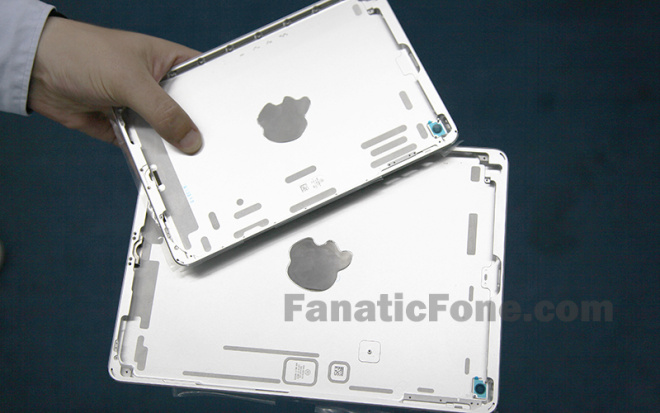 If the leaked images are to be trusted, it is fairly easy to assume that Apple will be focusing improvements on the internals of the tablet, its software and hopefully an improved screen.
The iPad 2 might feature the Apple logo as an integral part of the rear casing rather than the printed logo as in the current iPad Mini back cover.
Unfortunately, there is no way to confirm the authenticity of the leaked images and we don't have any official word from Apple at the moment. So, you might do well to keep your expectations down until we hear from a more reliable source.