Apple has been granted a trademark for the distinctive design of their chain of retail stores. Although the claim was rejected twice in the past, Apple managed to successfully convince the US Patent and Trademark office the third time with a lengthy, 122-page document detailing the reasons.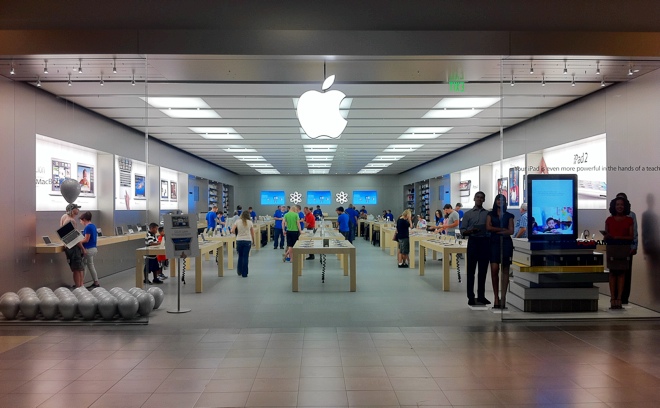 The trademark includes use of items such as a paneled facade of glass, recessed lighting units and lined rectangular tables, but as usual, the trademark is for the sum of parts rather than any individual item.
While it's easy to look at this and scoff, it's fairly common practice for companies to get a trademark on a distinctive design that they have come up with, with examples such as the shape of the Coca-Cola bottle or the Swiss Federal Railways watch face that Apple was recently found using in iOS. A trademark by definition is a 'recognizable sign, design or expression which identifies products or services of a particular source from those of others' and differs from a patent. But while other store designers can still use individual elements of Apple's store (as many do), if the final result ends up looking exactly like an Apple Store, they better lawyer up.