While operators show their trust in the iPad, Apple seem to start losing faith in their newborn. These days, the CEO of Hutchison Austria announced that the operator will be the first in the country to offer the device to its customers. In the meantime Apple are considering a price cut if the first iPad sales aren't as high as expected.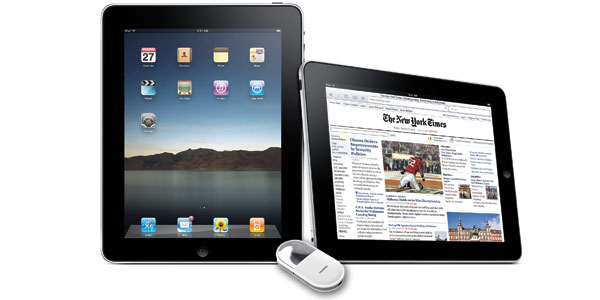 It takes guts to sign a contract for selling a device like the iPad. I'm calling it "a device" since it's hard to find the right word to describe it. It isn't a tablet and it isn't a smartphone either. It certainly isn't a computer. A huge iPod Touch maybe? Well, MID fits, sort of.
And Hutchison will not only be the first network carrier in Austria to start selling the iPad there but also among the first ones in the world. As Berthold Thoma, CEO of Hutchison Austria, announced, the company will offer iPad buyers a 333 euro discount if they agree to sign a 2-year contract with 5GB of data for 29.90 euro monthly.
Since the first available iPads will lack 3G support, Hutchison will give you the tiny Huawei i-Mo Wi-Fi router to carry around along with your iPad. If you live in Austria, you will be able to take advantage of this offer as soon as the iPad becomes officially available in the country.
The actual word used by Apple to describe their plans of how the management is gong to be when it comes to the iPad price is "nimble". In other words: price may change if the initial sales aren't good enough!
Like it happened two years ago, when they slashed the original iPhone price by 200 US dollars for Christmas in the USA and a bit later in the UK as well. All that led to dramatically increased sales. Maybe that's the way to success for the awkward iPad: a lower price.
The current price tags of the diverse iPad versions vary from 499 to the monstrous 829 US dollars.