It is no secret that the legal battle between Apple and Samsung is one of the hottest news topics in the world of mobile telecommunications. It is truly grand in scale, spreading over markets on just about every continent. Having this in mind, we can qualify the picture, which we stumbled upon, as nothing short of strange.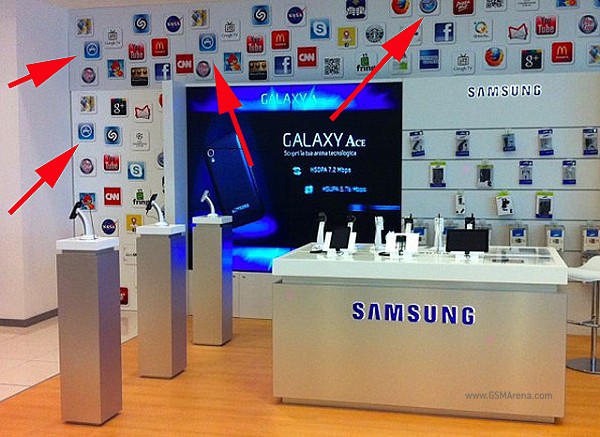 As you can see above, Apple App Store icons have been featured in a Samsung store-within-a-store in Centro Sicilia in Italy.
Surprised, aren't you? I sure was when I saw the Apple App Store and Safari browser logos side by side with the Android Market one, and right above a Samsung Galaxy Ace video feature.
My guess is that Apple products can probably be found within the same retail location as well, and that Samsung is probably not aware of the arrangement in this particular store. I personally find the latter a bit odd. What about you?