The Angry Birds hasn't cooled off, even after being around for over two years. The new major release – Angry Birds Space – that launched less than a week ago has already seen millions of downloads.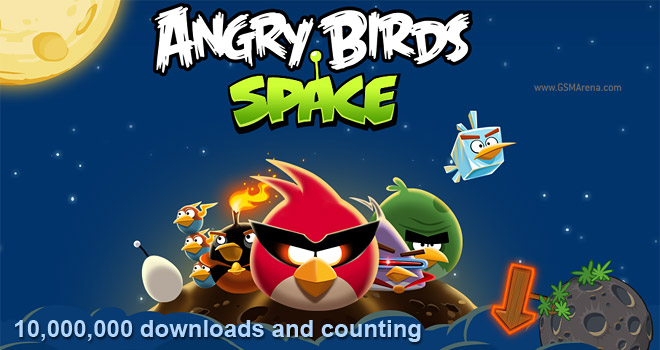 Angry Birds' Twitter account broke the news that Space saw more than 10 million downloads across the various platforms – and that's just for the first three days since its release.
That number includes all platforms that the game supports – currently that means iOS, Android, PC and Mac. The Windows Phone version will come later. There are no plans for a Symbian or a MeeGo version yet.
Are you one of those millions of people who downloaded Angry Birds Space?