Rovio is apparently working on a version of Angry Birds Space for Windows Phone as well.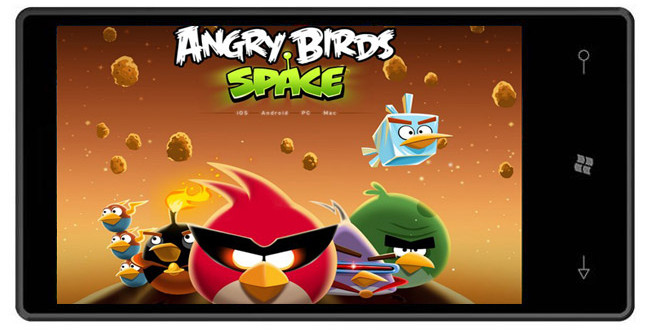 If you've been keeping up with all of your latest Angry Birds rumors, as you should be, you might have picked up hints that there isn't going to be a WP version somewhere down the line. All of that has since been refuted.
In a move that has surely prevented mass suicides among WP users, Rovio CEO Mikael Hed confirmed that a Windows Phone version of the latest Angry Birds game is, in fact, in the works.
The highly anticipated release of Angry Birds Space yesterday across a variety of platforms, mobile and otherwise, and will undoubtedly help take up much of your free toilet-throne sitting, line-waiting, awkward moment-filling time.
As for when Windows Phone users will be able to fling birds everywhere, we can only speculate.