Angry Birds Seasons is getting a new NBA episode with 15 new "ballin' levels". What's more, Rovio has also worked on delivering NBA Pass ($4.95), which gives you 30 more levels one for each NBA team.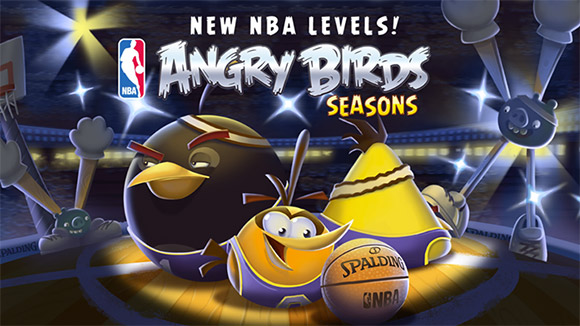 Rovio has actually struck a deal with NBA and Spalding and the levels look cool and pay tribute to great NBA teams. And that's no wonder considering the game celebrates the NBA 2014-2015 basketball season.
Not excited yet? Fix this with the promo video below.
You can find the update for Angry Birds seasons on the App Store and Google Play Store.