Another pesky group of nasty green pigs irritates our favorite Angry Birds. This time it's all about the candy with Halloween fast approaching.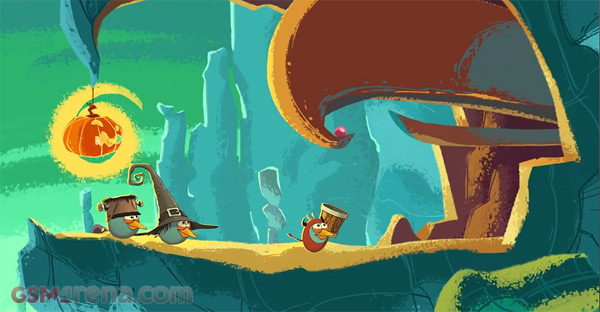 Rovio has released a "Ham'o'Ween" update to its Angry Birds Seasons series with new 30 levels for you bash pigs in and a little big surprise.
The surprise in question is a new birdie joining the crew with a rather special ability. You shoot it from the sling, as you'd normally do, and when you tap it it expands and destroys everything around.
To get a better idea at how its destructive power works, watch this special Angry Birds Halloween featurette.