Angry Birds Seasons is going to get a new themed update this week – Cherry Blossom.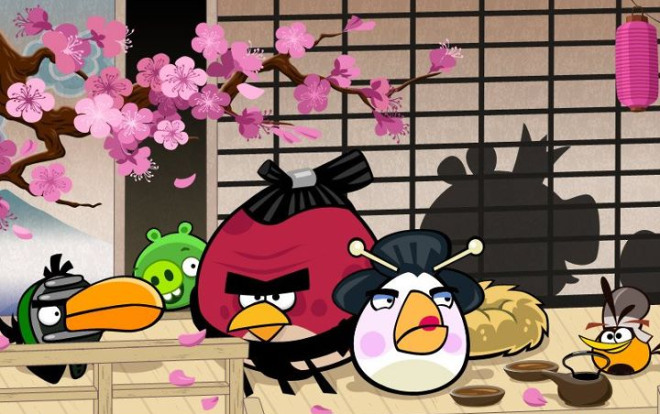 There are no video teasers, just this Facebook picture for now.
I want to remind you that Angry Birds Space is coming up on March 22 with the promise to bring entirely new gameplay to the series.
So, two Angry Birds releases in one month – should be good, right?