I know most of you will be going "Not another Angry Birds!" by now but this one is different. Angry Birds Space promises to be an exciting departure from the usual Angry Birds gameplay. Yes, there will still be some limbless bird flinging but this time the conditions are different.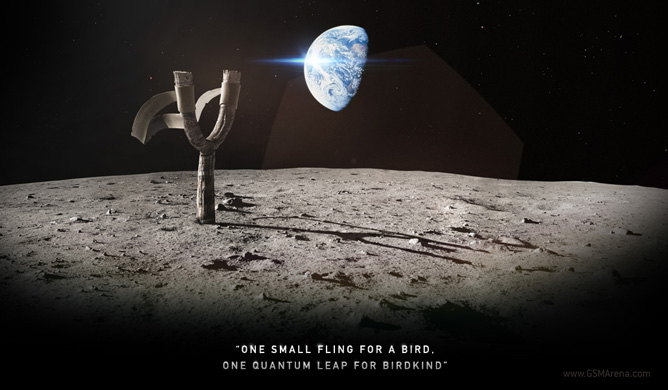 As the name suggests, the game will take place in outer space and this introduces some interesting new parameters to the gameplay. You will be playing in zero gravity, which should heavily affect the game's physics. Meanwhile, there are also going to be some new birds to fling, along with some familiar ones.
But it's not just the gameplay that's different. Angry Birds Space is going to be the biggest launch for any Angry Birds game since the original, with a simultaneous release on mobile, animation, retail, and publishing; not just a first for Rovio but also for any mobile game so far. Rovio has promised more details on the game in early March with the launch slated for the 22nd of that month.
Personally, I lost interest in Angry Birds a while ago but this one has got me intrigued. I'm hoping Rovio has something really new to show that will once again get me back to playing the game I once couldn't stop playing.
You can check out a teaser video for the game below and the official website, which doesn't say much right now.