Back in January, Rovio and 20th Century Fox announced their partnership to bring an Angry Birds game, based on the 3D animation movie Rio. Today, though, Rovio made an unexpected announcement. The latest installment of the Angry Birds series is going to be exclusive to Amazon's Android app store.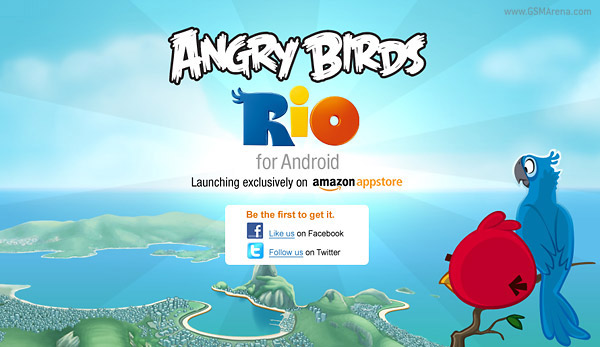 Although this is going to be a great push forward for the newest Android app store it begs the question – does the world really need another application market? Sure, it's good for the competition, but we'll just have to wait and see how things will turn out and will ever Amazon manage to make it's Android app store as popular as they hope for.
In order to do just that, Amazon will also be offering ad-free versions of Angry Birds and Angry Birds Seasons in their store, as well.
Angry Birds Rio is expected to be released in the end of March, but how much is going to cost is still unannounced. Also unknown is whether the game will ever be released to the Google's App Marketplace and at what price.
Those questions will find their answers in the coming weeks. Check our Angry Birds Rio blog post to watch the trailer of the game.