As Rovio promised the next Angry Birds update is already available for download. It's called Mine and Dine and gives us the beginning of a brand new sixth chapter.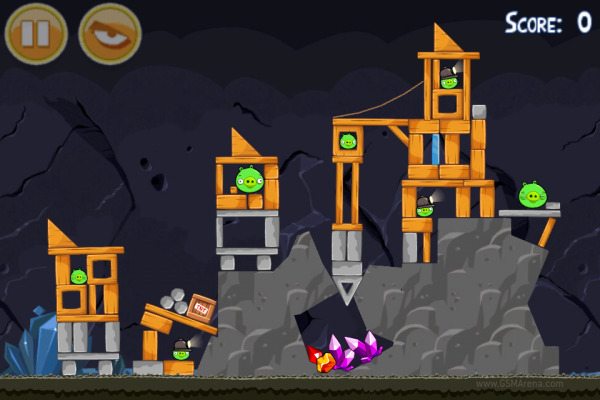 The Mine and Dine update brings the first 15 levels of the new chapter, a new way to battle pigs (you get hanging stalactites in addition to the TNTs) and most probably there is a new golden egg somewhere.
There is even more with this update – Rovio has tweaked some really difficult levels from the previous chapters so you can beat them with less efforts. Plus there is now a better integration with the Mighty Eagle update (iOS only, feather statistics for each chapter, etc.).
I also heard that the new version now has the option to turn off the background, so the game can run fine on even older, less powerful phones.
In case you are still here, go to the Apple's App Store or the Android Market and update your Angry Birds.