CareAce.net, a support site for Samsung smartphone users, has put together a nice shootout between the available software keyboards for Android OS. They have put through their paces the stock Android 2.1 keyboard, Better Keyboard, Swype, TouchPal, SwiftKey Beta, and ThickButtons.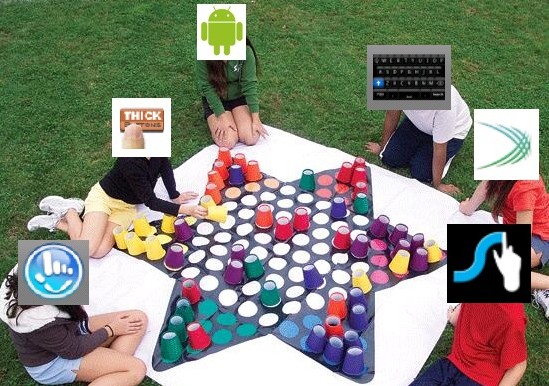 While you should definitely check their shootout, the best way of picking a keyboard is testing it yourself.
While you can get pretty much all of those on your handset today, there's one exception. If you own an Android smartphone that doesn't have Swype preinstalled by the manufacturer, the only official way of tasting the Swype way of inputting text was by joining their closed beta program, which unfortunately has been closed for some time now.
Swype however has decided to give out a limited number of invites to the program. We have a total of 20 of those and we are going to give all of those to you, our readers.

The invites will go randomly to twenty of you, who give us a vote for their favorite Android software input method down in the comments. It doesn't have to be one of the six mentioned, just tell us your favorite way of punching texts from the screen of your Android device. Just don't forget to leave us a working email address so you can get your invite if you are among the lucky winners. Just make sure you put it only in the dedicated field where only we can see it.
We'll pick the winners next Monday Tuesday and we'll let them know asap. Swype should take it from there and contact you with instructions how to download the Swype software. Enjoy!
Update: It's over folks! You can stop posting now – we've picked the winners and checked them for duplicates with the other sites participating in the campaign. The winners will be announced via email shortly.