Android Auto made its debut at Google I/O and is Google's attempt to make the car's infotainment systems suck less.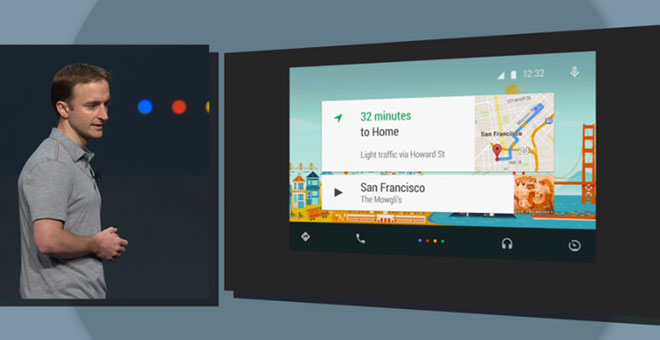 Android Auto puts a large focus on navigation, audio and messaging, while Google Now takes a center stage into the Auto user experience. The user interface looks the part, too, with large interface elements that are easily glance-able.
Speaking commands to the car is a major part of Android Auto and you can access the Now voice interface from the car's main touchscreen or from a button on the steering wheel. You can then tell it to navigate, play a song and respond to a message. Further functionality will also be available as the service reaches its launch date.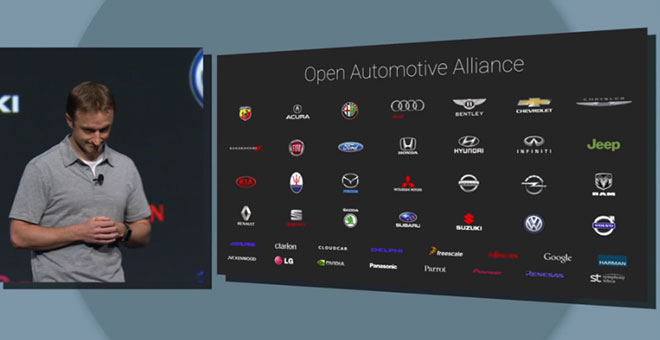 Third-party applications can also take advantage of the Android Auto SDK giving you the choice to access their functions through voice search. A total of 40 partners part of the Open Automotive Alliance will take part in Android Auto, 25 of which are car makers.
Expect the first vehicles supporting Android Auto to come out later in 2014. Finally, check out the Android Auto promo video below.